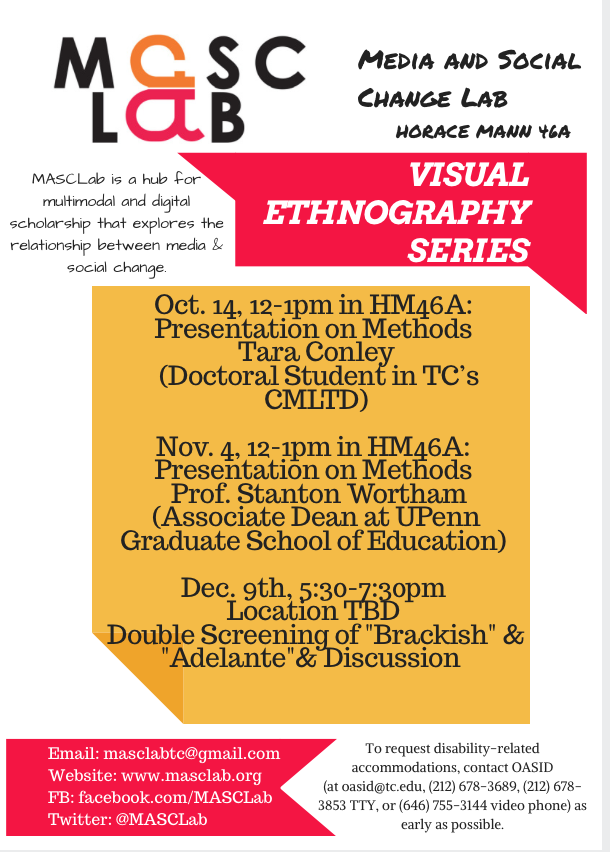 Prof. Stanton Wortham is currently a Visiting Professor in the Anthropology and Education Program at Teachers College. He is on leave from his position as the Associate Dean for Academic Affairs and Judy & Howard Berkowitz Professor at the Graduate School of Education at the University of Pennsylvania.
He is a leading scholar on discourse analysis, narrative and identity, and research on language and culture, and more recently has engaged in study of the New Latino Diaspora through a variety of modes including ethnography and film. Prof. Wortham will join us this week for a discussion of his use of film as a mode of inquiry in his research.
Join us to learn more!
Date: Weds, November 4, 2015
Time: 12:00 – 1:00p
Location: 46A HM